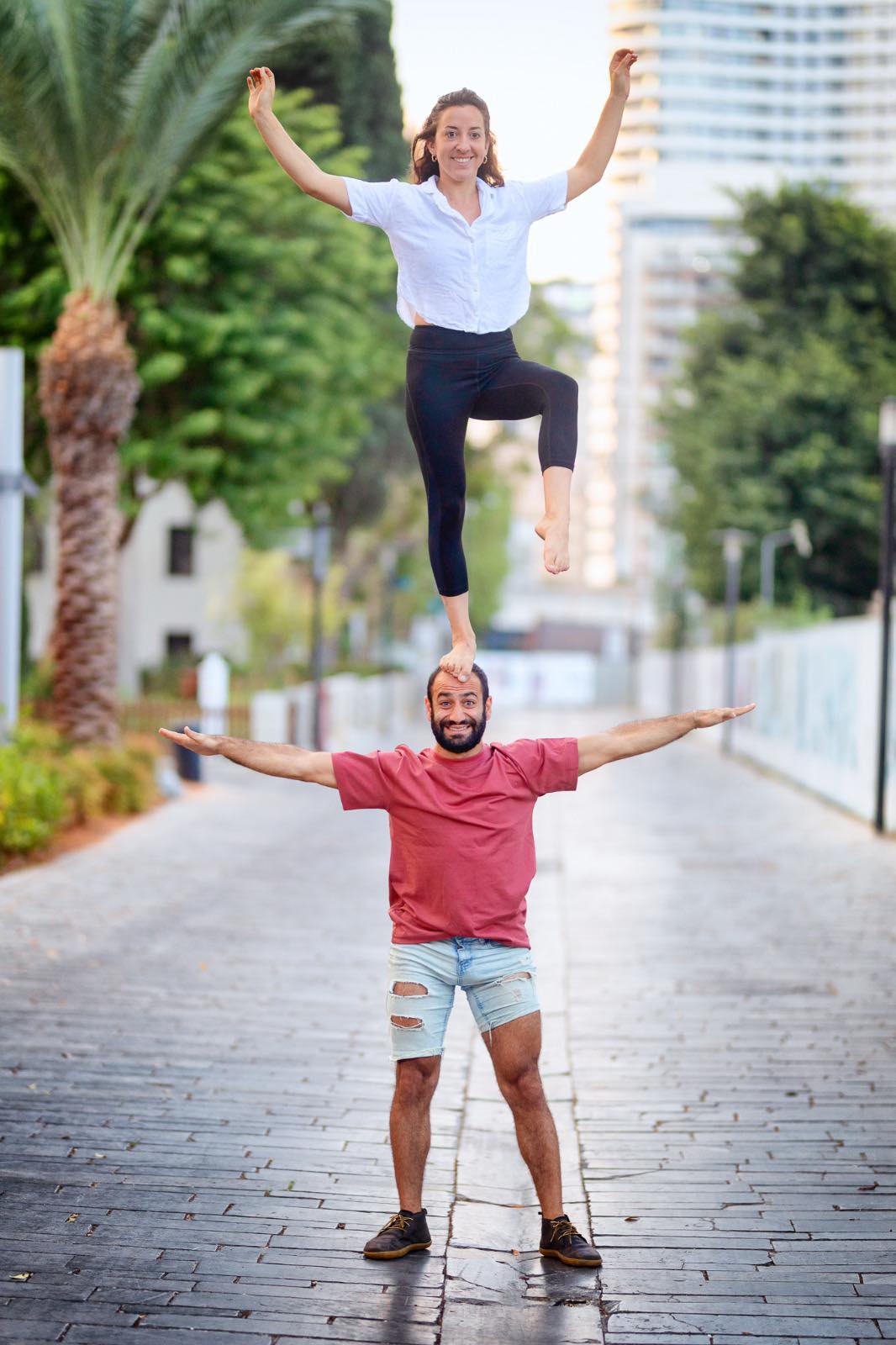 Joe Rubinstein & Orin Levor
(pre-con and main-con)
Joe currently living in Tel Aviv, is originally from the United States.
Joe has a successful studio in Israel teaching all levels of acro from l-basing, icarian, to standing and H2H.
Joe has a tremendous passion for Acroyoga, and is dedicated to helping his students succeed and also do it in a way that keeps everyone safe.
Joe is an expert at breaking down difficult skills into progressions to help build skills to completion.
Joe has a fun, energetic personality, and has a good sense of humor as well, which he bring along with to his classes and workshops!
Joe also is the founder of the "BestOfIcarian, BestofH2H, BestofAcroFails" Instagram Pages, which collects the best videos from around the world.
Orin Lev Or (26) was born into an Acro family. Orin started doing acro from the age of 5.
She started performing and teaching at a very young age, along with her father, Yanai Lev Or.
Orin is also a professional dancer, she did a yoga teacher training and she's also a massage therapist.
In her classes she combines a lot of styles - Icarian , standing , flow and more.
Along with lots of smiles and help for everyone.